Customer account​
note
If you purchased your devices directly from Astrocast, they will automatically be associated to your Astrocast account. You do not need to follow a registration process.
Important
If you do not have access to a customer account yet in the Astrocast Portal, go to our registration page and choose your preferred Astropreneur Program. If you have any further issues, please contact support using support@astrocast.com.
Registration methods​
Using the Device Security Code​
If you buy Astronode S or Astronode S+ devices from a hardware distributor (like Mouser.com), you must register your devices using the following data-couple:
Device Serial Number (e.g. ANS2114AS1000025)
Device Security Code (e.g. U9D7UST375W3W8AU)
These numbers are printed on the device label both as text and QR codes: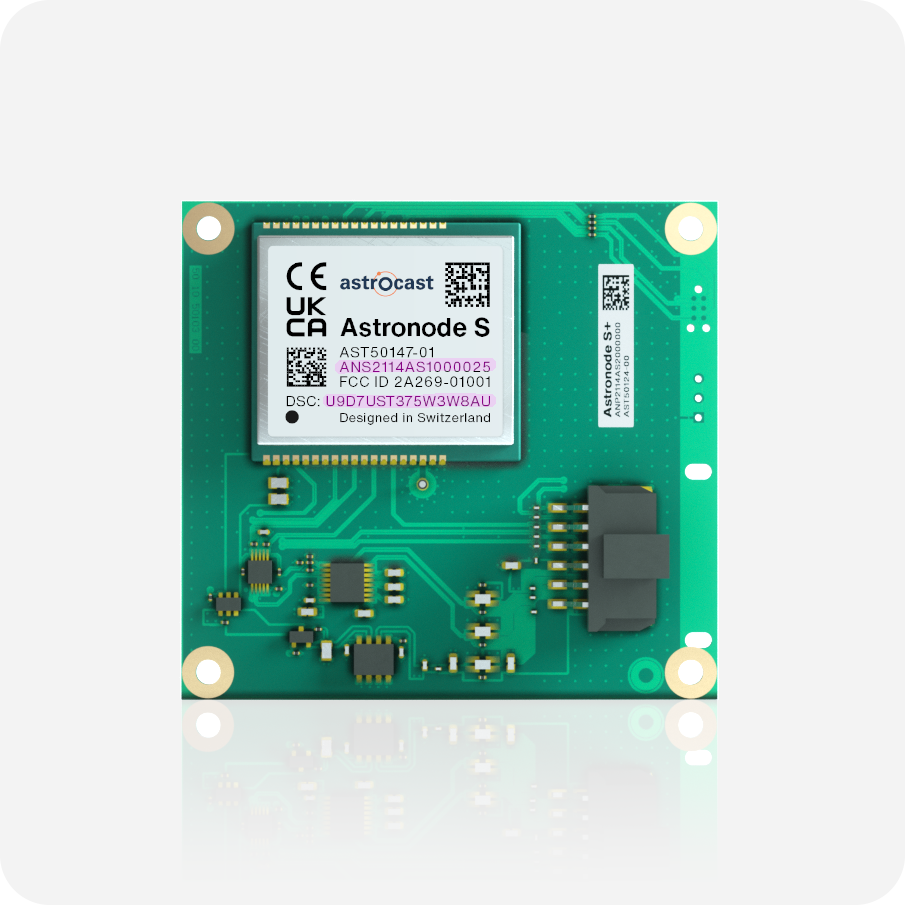 Using the Device Registration Code​
If you buy end-product(s) from a device manufacturer, you may need to register your devices using another method to transfer them from their original owner to you. This method uses the following data-couple:
Device GUID (e.g. d275715c-6e91-4e40-94f6-c92013e7f73c)
Device Registration Code (e.g. Rv36V1TNFazO)
info
In order for this method to work, the original owner of the device must Enable the Device Registration option in his/her Astrocast account settings.
Register your devices​
Using the Astrocast Portal​
Click on this link and follow the instructions.
Using the Astrocast API​
You must use the Register Devices API endpoint.
The POST request will have a JSON messages that looks like this:
[

{




    

"serialNumber"

:

 

"ANS2114AS1000025"

,




    

"securityCode"

:

 

"U9D7UST375W3W8AU"




}

]



OR
[

{




    

"deviceGuid"

:

 

"d275715c-6e91-4e40-94f6-c92013e7f73c"

,




    

"registrationCode"

:

 

"Rv36V1TNFazO"




}

]